John Fabrizio
Web Consultant, Designer, Strategist
Profile
I have ten years of experience working in collaborative, results-driven, creative environments. ...
Web consultant, designer and strategist, my expertise spans strategy to execution on the Web and in print. I engage both sides of my brain to tackle business challenges from both strategic and creative perspectives. I've cultivated analytical, managerial, and technical skills on top of my solid base in visual design. Simply, I like to figure things out from start to finish and top to bottom, to end up with functional, elegant, successful solutions.
Work Samples
Clean Currents
Green Passport DC Campaign
Information Architecture
Technical Lead
Custom Application
This scavenger-hunt style promotion gave instant rewards for checking in at some 45 businesses that use Clean Currents. This responsive website allowed users to check-in to businesses using Facebook, find participating locations, view a leaderboard to see who had the most check-ins and even manage privacy and personal information settings. Partner agency: Nana Design.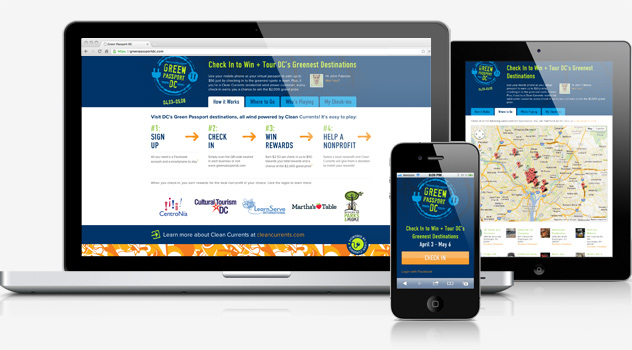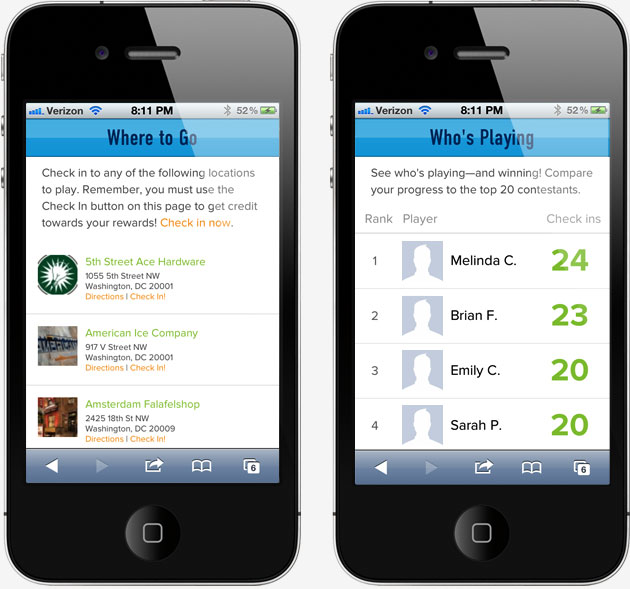 Bozuko
New Landing Page
Web Design
Custom Icon Design
Information Architecture
Content Strategy
UX Design
Bozuko's evolving business model required a complete re-imagining of how it presents itself to customers. Consulting them through the process, we landed on a new, streamlined design that communicates quickly and effectively. Launch Site »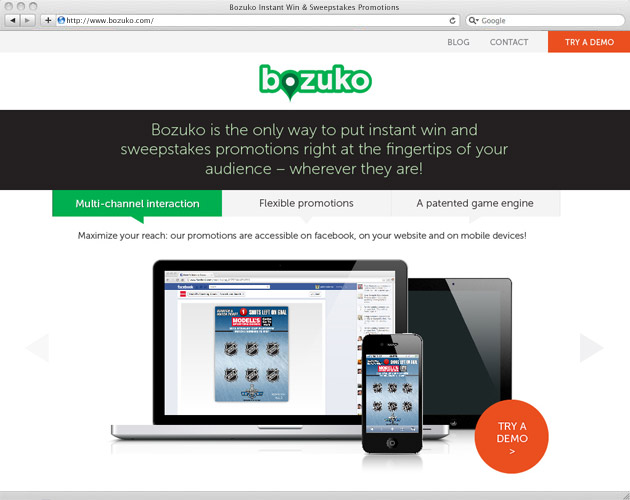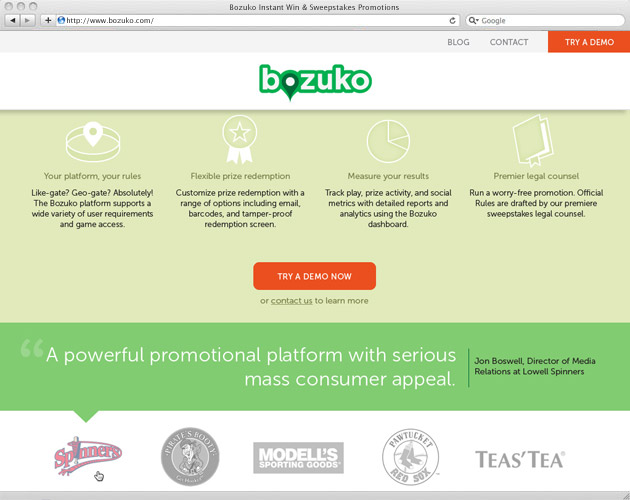 Montgomery County Dept. of Public Works
My Green Montgomery
Technical Lead
Web Design
Information Architecture
UX Design
A website centered around a a sortable green project gallery targeted to residents of Montgomery County, Maryland. Includes a feature allowing visitors to make a personalized Green Plan to save green projects, track progress and participate in the conversation. Partner agency: Nana Design. Launch Site »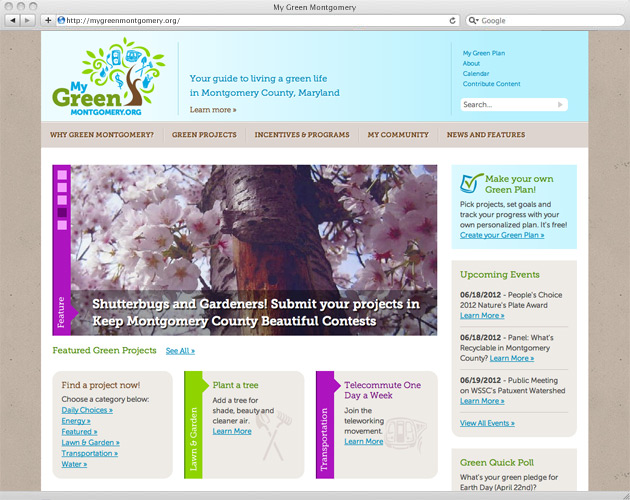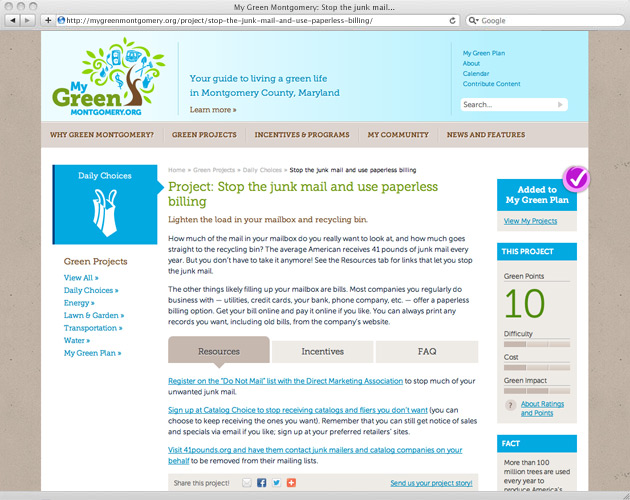 Guardian InGlass
Glass Visualizer Tool
Web & Visual Design
Technical Lead
Concept Development
Information Architecture
UX Design
A lightweight tool for designers, helping them to visualize a curated set of physical settings and glass options and explore different looks and feels. Users can save and share combinations and interact with an interface that showcases the flexibility of the product line in a fun, easy way. Partner agency: Carton Donofrio Partners. Launch Site »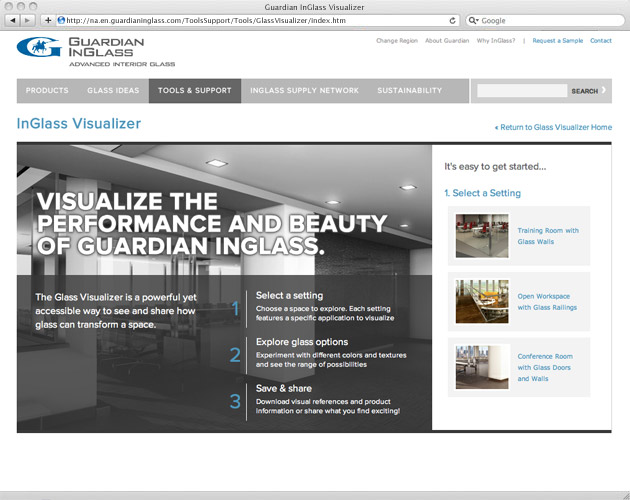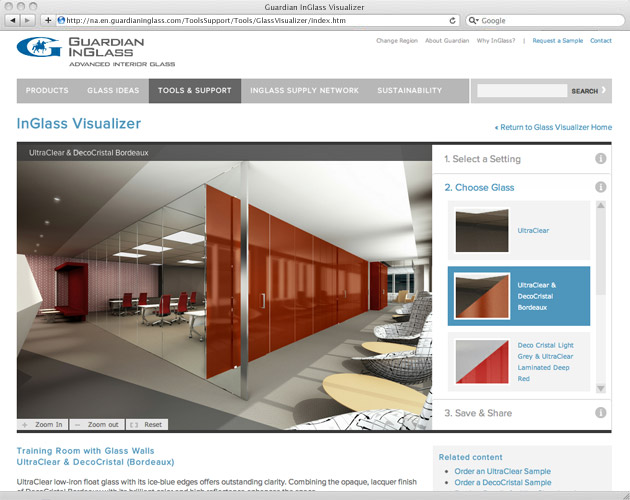 Seawall Development Company
Union Mill Website
Planning & Strategy
Technical Lead
Developed to promote and generate excitement for a new mixed-use development targeted towards teachers and nonprofit organzations. Launch Site »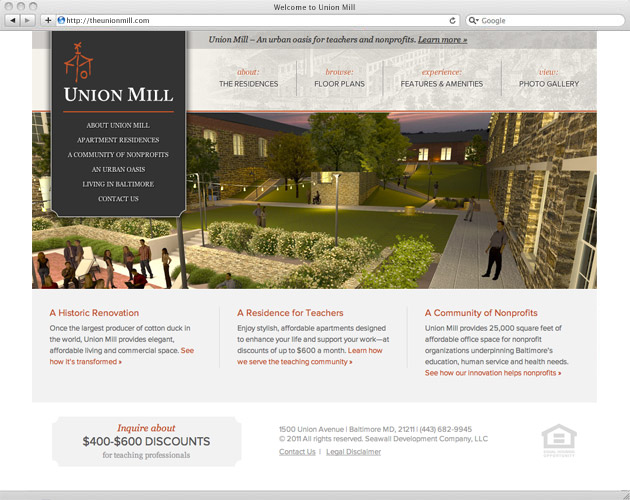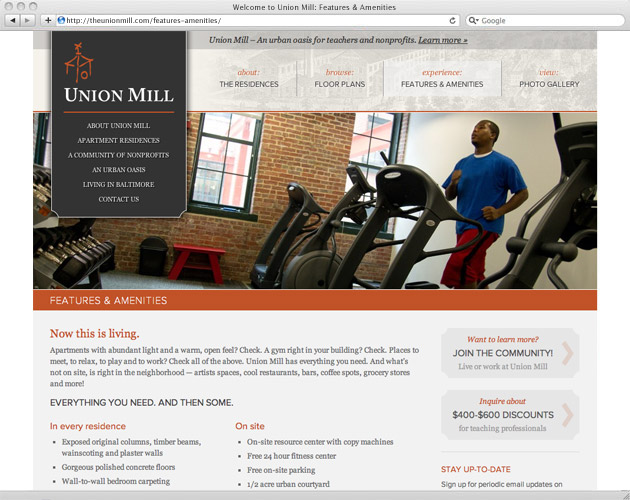 EverBank
Mobile campaign landing page
Designed and developed a mobile landing page for iOS and Android mobile devices. Partner agency: Carton Donofrio Partners.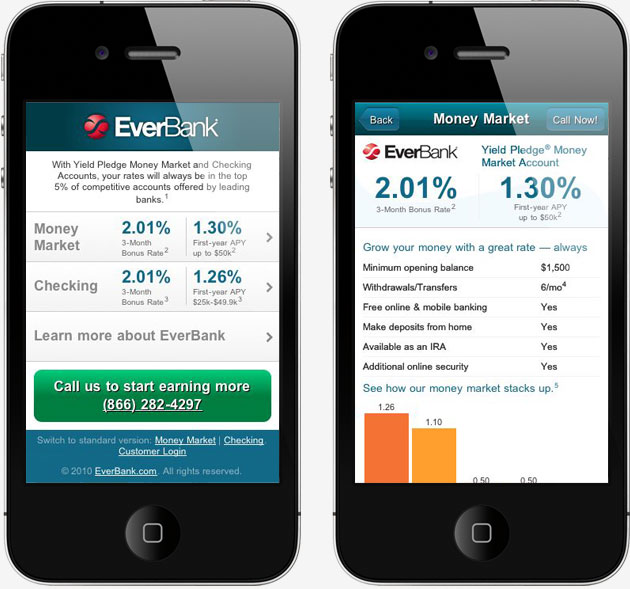 Lindler Fried Group
Interim Website / Landing Page
Visual & Web Design
UX Design
This landing page provides a brief overview of the company as they transition into a new brand and a new fully-featured website. It incorporates a mobile design, animated elements and a unique form to capture leads. Launching soon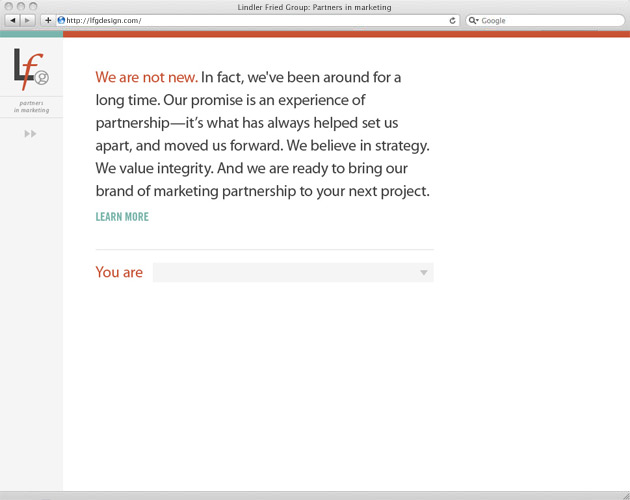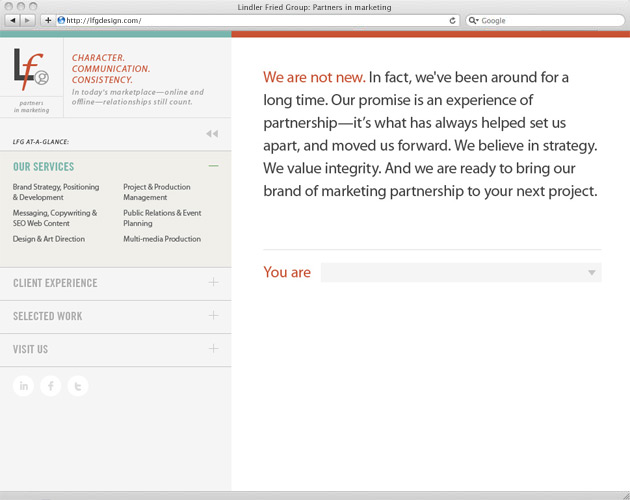 Guardian
ClimaGuard Website
Web Design
Custom Icon Design
Information Architecture
UX Design
Built to showcase glass products for both window manufacturers and fabricators, this website uses extensive product data to provide advanced search functionality. Partner agency: Carton Donofrio Partners. Launch Site »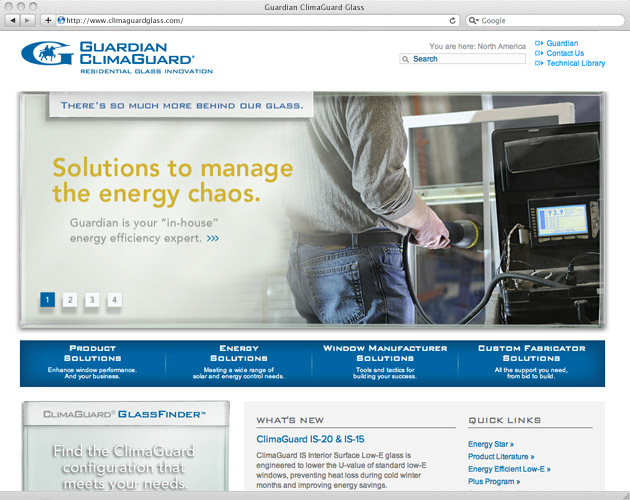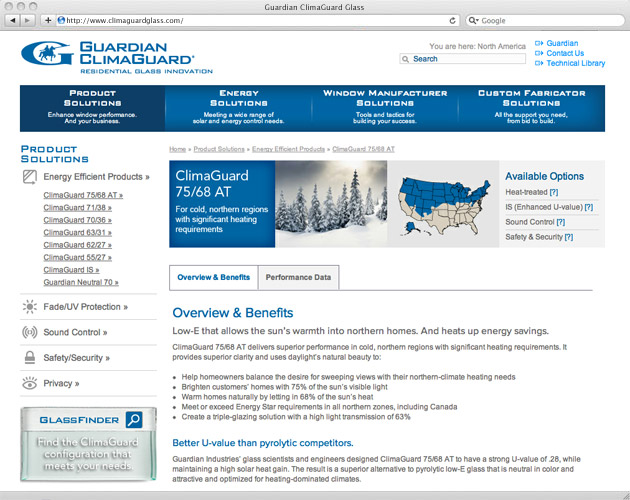 Choice Hotels International
Fortune 100 Microsite
Identity Development
Technical Lead
Developed as a companion to Choice Hotels' 2010 submission for Fortune Magazine's "100 Greatest Places to Work". Launch Site »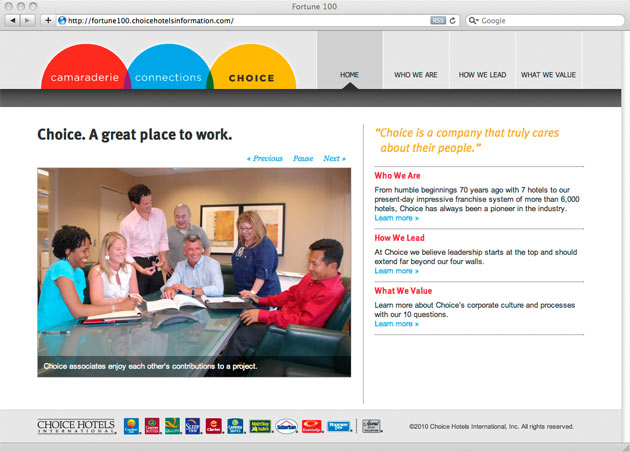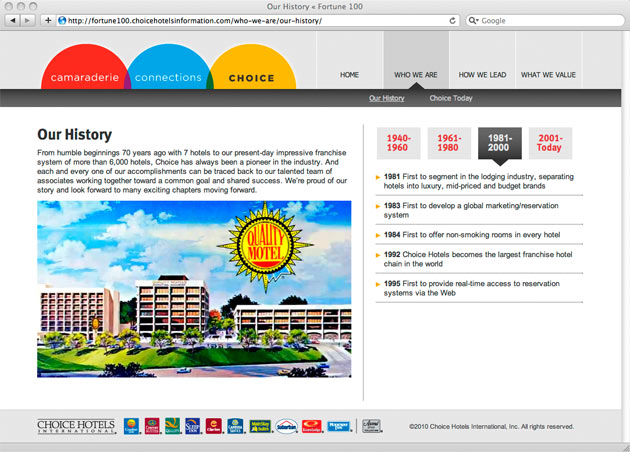 Outward Bound USA
2008 Website Redesign
Identity Development
Social Media
Creative Direction
UX Design
Complete site redesign for the leading experiential outdoor education organization. Included development of a social media platform, OB//session. Nominated for Webby People's Choice Award, 2009. Launch Site »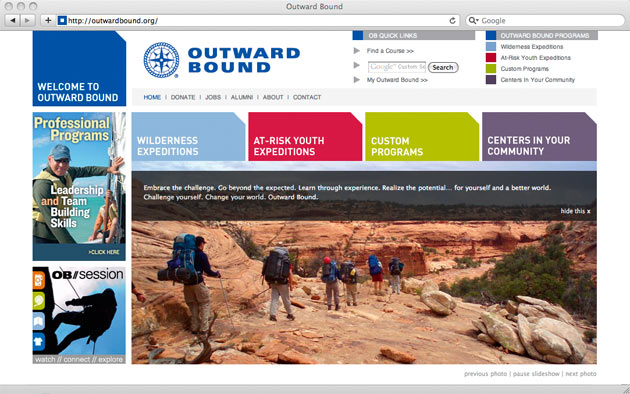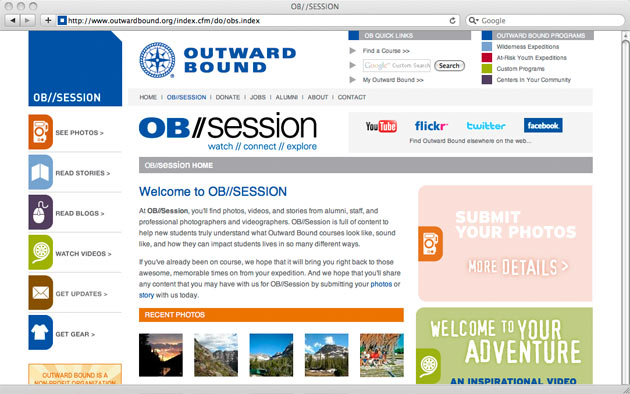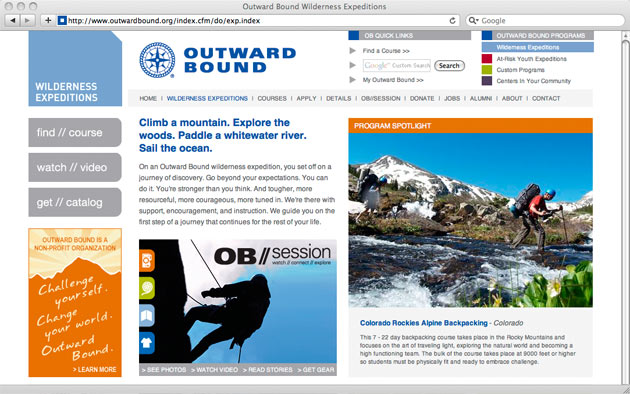 The Oxford Club
Oil & Energy Investor
Visual & UX Design
Web Development
Oil Investment Newsletter written by oil industry analyst and insider, Dr. Kent Moors. Included logo and identity development. Launch Site »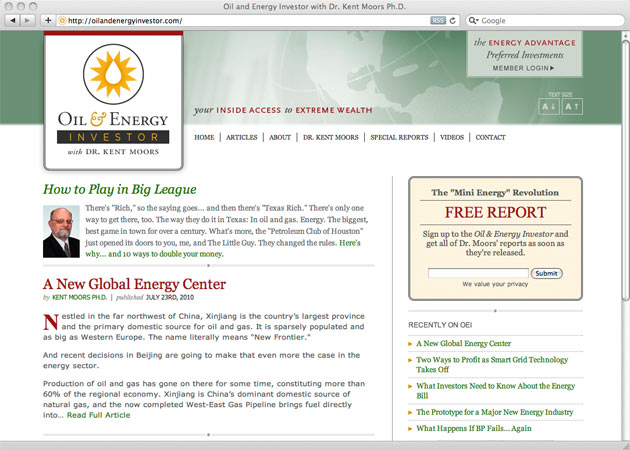 National Cooperative Business Association
Website Design & Development
Creative Direction
UX Design
A ground-up site redesign for the leading association for cooperative businesses domestically, and cooperative development internationally. Included a Google Maps implementation that drew data and content from Joomla CMS. Launch Site »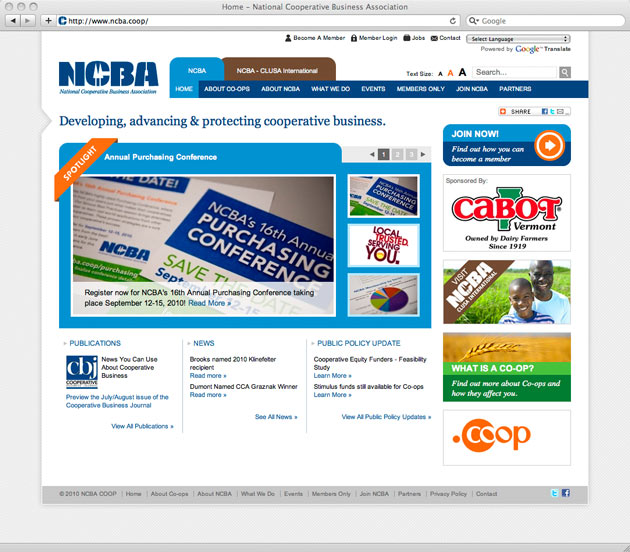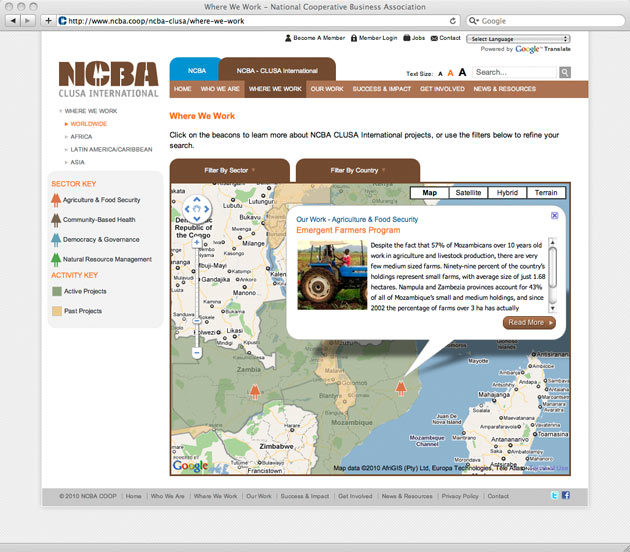 Enterprise Community Partners
Website Design & Development
Creative Direction
UX Design
A homepage redesign and front-end development for the leader in affordable housing. Launch Site »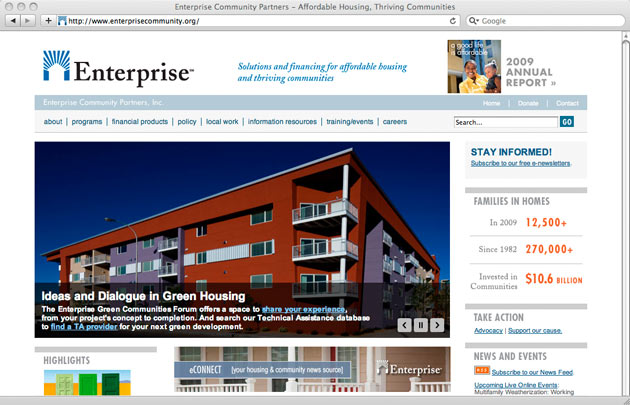 Quadel Consulting
Website Design & Consulting
Website redesign for the national leader in providing outsourced management, consulting and training solutions to the affordable housing industry.
Launch Site »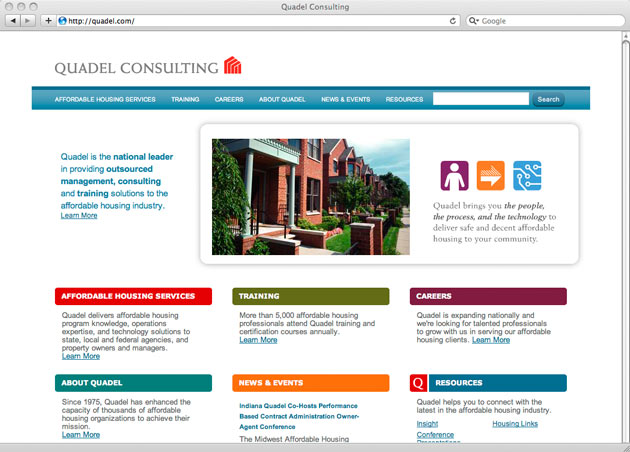 Bishop Bikes
Website Design & Development
Identity Development
Social Media
Visual & UX Design
Web Development
Website and identity development for a Baltimore-based bicycle designer and fabricator. Included a very successful, ongoing Flickr-based photo campaign. Launch Site »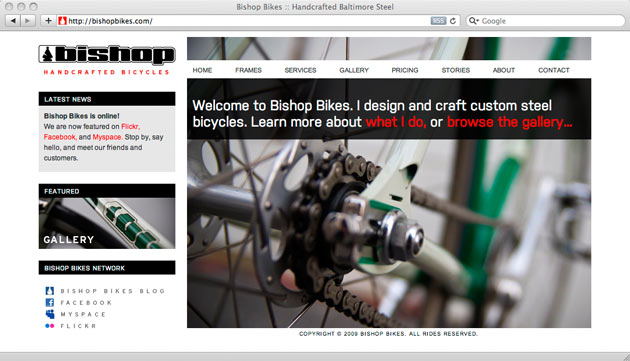 Logos & Identity
Miscellaneous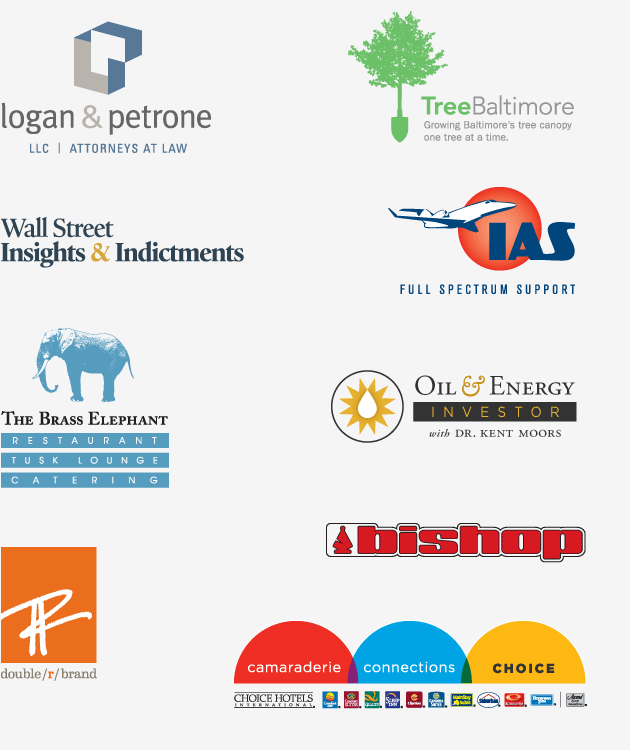 John Fabrizio — 410 812 1783